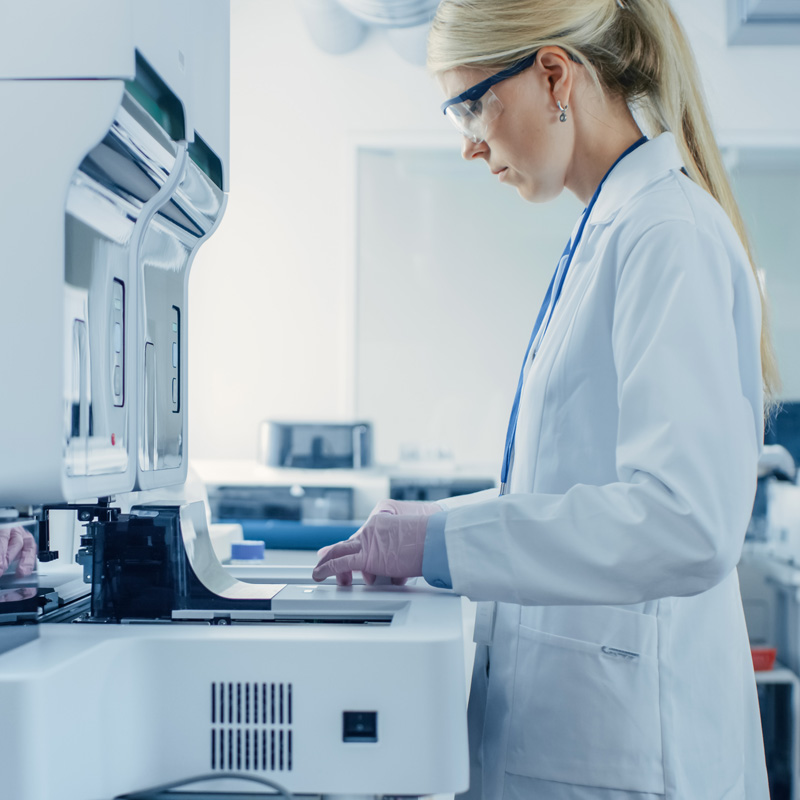 iGene
Harnessing the power of information
iGene is a software solution designed specifically for genomic workflows and clinical services to help digitise, streamline and improve day to day processes and information management.
Hospitals and laboratories benefit from enhanced productivity, reduced errors and improvements in quality and compliance, thus ensuring better patient outcomes and optimal use of laboratory resources.
Modules
With each installation extensively tailored against the requirements of the organisation, iGene provides core functionality along with further modules configured to either clinical or laboratory applications.
Laboratory
Sample management > sample storage > sample tracking
Core features
Reporting & letter creation
Key features
Laboratory
iGene provides a complete suite of tools to streamline, track and automate workflows in genetics laboratories.
Flexible test workflows for processing all types of samples including molecular, cytogenetics, parent child testing, reflex testing, failures and family testing.
Print 1D and 2D barcodes for paperwork, charts, specimens, reagents, and plates for easy tracking.
Comprehensive sample management including sample storage and location tracking.
Custom workflow creation, visualisation and management using BPNLM.
Key features
Clinical
iGene's clinical solution provides genetics departments and closely related disciplines with a complete information management system, from clinic management to extensively linked patient records, including pedigree drawing, testing, consent logging and billing.
Comprehensive pedigree drawing tool to visualise family relationships and modes of inheritance, linked to patient records.
Detailed patient database including unlimited contact records, patient identifiers, pedigree numbers.
Visibility of all tests and samples against patient records.
Complete clinic management including appointment scheduling.
Key features
Integration
iGene's integration engine mWare is built into the application. Allowing seamless integration between other systems and hardware. Save time and effort by automating tasks.
Bi-Directional Interfaces to PAS and billing systems using industry-standard message formats (HL7).
Automatic update of patient demographics, report results, test ordering and more without staff involvement.
Integrate with hardware using a variety of methods from REST, XML, CSV and many more.
Why choose iGene?
Originally developed in the UK, iGene is now used worldwide by leading healthcare providers, research groups and facilities to help streamline and automate processes, increase accuracy and improve patient services.
Designed for genetics
Built around genetics-specific workflows and protocols, with no confusing surplus functionality
Bespoke implementation
Extensively tailored to the structure and requirements of your organisation via a fully supported process including onsite consultation, system customisation, data mapping and migration
Web-based access
No software to install on computers so can be used from any location for easy multi-site usage and remote working
Continually Enhanced
Regular updates and enhancements in line with customer requirements and comprehensive support
Secure
Fully encrypted; set access levels by user group; detailed audit trails and change logs
Integrations
Unidirectional and Bidirectional HL7-compliant, CSV, XML or REST integration; can integrate with patient systems, billing systems and lab systems/equipment; inbuilt mWare engine